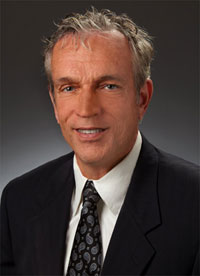 Tim Luberski
President
Hidden Villa Ranch had humble beginnings. The company was founded by Tim Luberski as a family-owned business. His father emigrated from Poland to Riverside, California in the early 1940s and purchased a modest egg-laying chicken ranch called Hidden Villa. Tim learned the importance of a strong work ethic at an early age, stamping egg cartons at age 5, gathering eggs before age 10, and working as a swamper on a delivery truck at age 11.

Tim attended University of San Diego, where he graduated with a B.A. in French and Mathematics in 1973. In 1976, Tim earned his MBA in Finance from the University of Southern California in Los Angeles. Unfortunately, while Tim was attending USC, his father passed away and his family was forced to sell the ranch. To support his family, Tim began bringing eggs from Riverside County and selling them to customers in Los Angeles, using his apartment as his office.

By 1984, he purchased one of his large competitors, adding supermarket customers to his initial foodservice customers. He established relationships with several new egg producers from all over the country, tapping into their cutting-edge egg grading, processing, supply strengths, and new safety innovations. These strengths provide the ability to service both national and regional chains.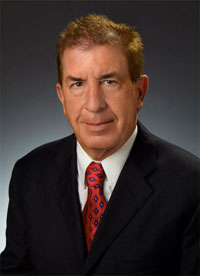 Greg Schneider
Executive Vice President
Greg has a Bachelors of Science Degree in Accounting from Loyola University, and an MBA from the University of La Verne. After obtaining his degrees Greg worked for several companies including ARA Services, and Collins Foods.

Greg joined the Hidden Villa team in 1988 when he was hired as the company's CFO. During his twenty plus years with Hidden Villa Ranch, Greg has been an essential part of the growth and development of the company.

He currently is the company's Executive VP, and runs the Cal Sun Division which focuses on the export of dairy and egg products. The Cal Sun Division provides products to a multitude of military locations, both public and private schools, and commercial entities as well as supplying special requests for perishable products. Greg enjoys spending his time traveling between his home in Orange County and all of his customer locations across the Pacific Rim.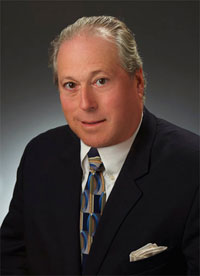 Michael Sencer
Executive Vice President
In In 1971, Michael began working nights at California Ranch Fresh Egg Company while attending college. He became a working partner there before leaving to become the Executive Vice President of Egg City. Michael assumed his present position as Executive Vice President at Hidden Villa Ranch in 1986. Currently, he oversees the Branded Division, which specializes in cage free, organic, nutrient enriched and other specialty eggs.

Michael earned a BS in Real Estate/Accounting/Finance from California State University in Los Angeles and a degree in Computer Programming from Control Data Institute. He is a graduate of the two-year California Agricultural Leadership Program and the Food Industry Executive Program at the University of Southern California, which is sponsored by Marshall School of Business and The Western Association of Food Chains.

Michael is active in many areas of the Agricultural arena including California Department of Agriculture, Cal Poly Pomona Dean's Council, Newcastle/Avian Bird Flu Task Force.

Michael received life membership from the California Hispanic Association of Professionals in Agriculture (CHAPA) and the very prestigious Ted Eggers Honorlite Award by the Illuminators at the WAFC in Honolulu 2011.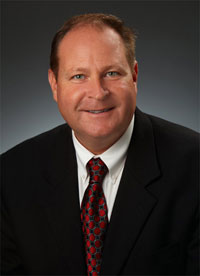 Richard Schmidt
L.A. Division General Manager
Rich has a Bachelor of Science Degree in International Marketing from San Diego State University. After obtaining his degree Rich moved to Japan for six years. While in Japan, Rich worked for several companies including Ryobi Corp, Mitsubishi Heavy Industries, and Tsuneishi Shipbuilders.

Upon his return to the states he remained focused on international business and specialized in trading produce to Asia. Through a business endeavor, Rich was introduced to Hidden Villa Ranch, and joined the Hidden Villa team in 2000 when he was hired to run the company's produce division.

Rich is currently Hidden Villa's L.A. Division General Manager, and focuses on the processing and marketing of over 10,000,000 eggs per week. The L.A. Division customer base includes independent retailers, dairies, and foodservice providers.

Rich is currently a member of the Chicken Feed Board, and a member of the Illuminators, the largest industry trade organization in the retail food business.

Commitment To Sustainability | FAQs | Contact Us
© Copyright 2010 Hidden Villa Ranch